About Us
Our Mission Statement is:
'Knowing Jesus and making Him known'
As part of the world-wide Christian church, Baptists form one of the largest families of faith. For Baptists the concept of a family is important. The church is not so much a particular place or building, but rather a family of believers, committed to Christ, to one another and to the service of God in the world. We are a self-governing, body of believers, affiliated to the Baptist Union of Great Britain, through whom we support Home Mission (supporting smaller Baptist Churches to continue mission and ministry). Denominationally, we also support Baptist Missionary Society - World Mission. We believe that every member of the Church who is open to the Holy Spirit should have a ministry that will be a blessing to the Church.
Our ABC Values
ACCEPTING
We follow Jesus who accepts us just as we are, and we welcome everyone to ABC regardless of age, gender, sexual orientation, nationality, and ability. Welcoming one another as Jesus welcomes us.
We accept that everyone who comes to ABC brings with them a wealth of experience from their own faith, identity and life story. We want to learn from one another celebrating our diversity, as we live in unity.
We accept that we are accountable to one another through the Holy Spirit, and we covenant together to grow in grace and love.
We accept the Declaration of Principle of the Baptist Union of Great Britain: https://www.baptist.org.uk/Groups/220595/Declaration_of_Principle.aspx
BRAVE
We actively seek to be a brave fellowship, exercising love, generosity, forgiveness and friendship together.
We endeavour to be brave in our mission, witness, service; standing for justice together, Kingdom people making Jesus known in all that we do.
We will be brave enough to re-image the church for future generations. Thanking God for the years of faithful service at ABC that has gone before, respecting the changes that have previously taken place, and keen to continue to be relevant and contemporary to serve the present age.
We will be brave enough to follow the guidance of God's Holy Spirit, always open to discover the life of the Spirit outside of our usual church practices, knowing that God's Spirit is never contained.
COMMUNITY
ABC is a community of God's people, a family of faith, who by God's help, are growing more like Jesus together.
We believe that God has called us together "for such a time as this," and we want to make the Love of God widely known, making a positive difference to the life of our local community in Alcester and beyond.
Whether together or apart, we remain a covenanting community of prayer, faith and action.
Our community is not geographically restricted, we believe we are connected internationally through prayer and involvement with BMS, Compassion, and other missionary organisations.
Rev Alison Mackay
Pastor
I have been Minister at ABC since Jan 2021, moving here after serving as their Regional Minister for the Heart of England Baptist Association for 6 years, before that I was minister at Leytonstone United Free Church in East London. It is such a joy to live in Alcester and to be the minister here. God is most certainly up to something in these days, and post covid, we have seen growth and been encouraged to get involved with the needs within our town and work with other churches and bodies to demonstrate God's amazing love and generosity. The town of Alcester has an amazing atmosphere of friendship, warmth and love.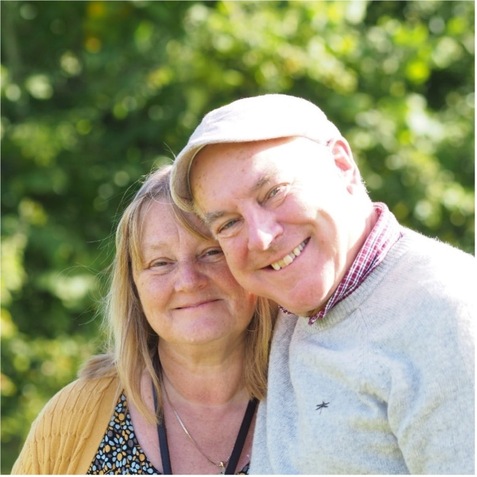 Lynne Thompson
Deacon and Secretary
"I am Church Secretary at the Church and try to keep everything moving smoothly. I'm a Mother, Grandma and Great Grandma and enjoy being with all my family.
I enjoy travelling and meeting friends for coffee and meals, etc so we can enjoy sharing news of our families. I also enjoy caring for my plants and arranging flowers.
I have a wonderful church family who care, support and pray for me.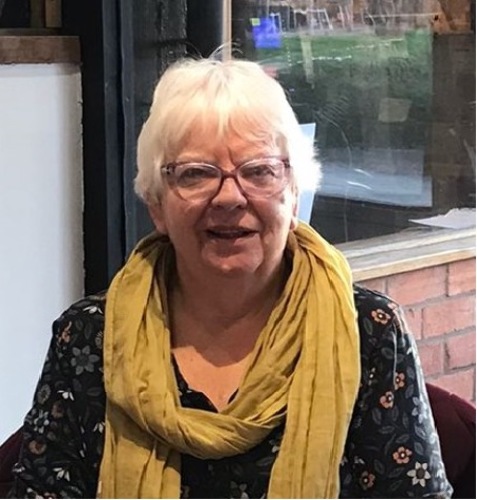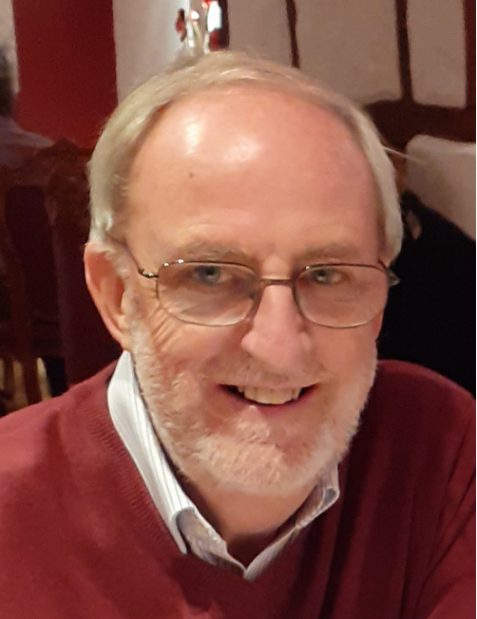 David Kerrigan
Deacon and Treasurer
My wife Janet and I moved to Alcester in the summer of 2022 and immediately settled into life at Alcester Baptist Church. My background was initially as an accountant in Industry, which will explain why in 2023 I was elected to be Treasurer of the church. But later I trained to be a Baptist Minister and led churches in Sussex and Devon. My wife Janet and I also worked overseas for some years with BMS World Mission before returning to the UK where I took on leadership roles at BMS.
Now retired, we are as excited as ever to be part of this wonderful church. We are committed to ensuring that every person from every background has a welcome among us and knows that they can find their niche here. If there's one thing I've learned it's that nothing in life is as transformative as an encounter with Jesus.
Mary Bowld
Deacon and Minutes Secretary
I grew up in rural Wiltshire and attended the small village chapel, which laid the foundations of my Christian Faith, which at times has been shaky, but now feels certain.
I worked as a Pharmacist in Hospital and Community Pharmacy, until I retired 10 years ago. I met and married Harvey in the early 1970's and we have lived in Alcester for the last 35 years.
We try to walk regularly, and enjoy travelling in the U.K. and abroad, exploring new places and cultures (sorry not very ECO!). However, we are equally happy at home, Harvey busy in the garden or garage, and me keeping house and making the tea!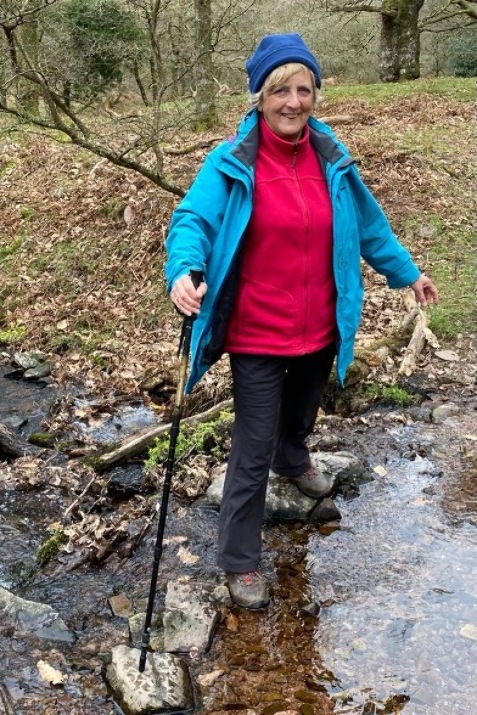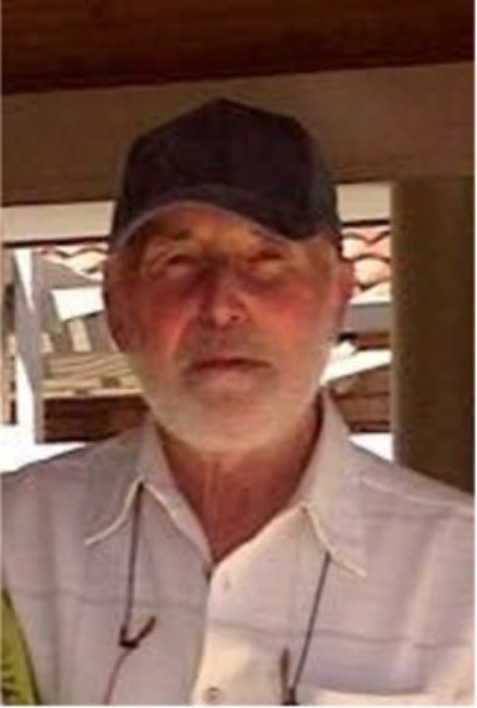 Chris Gough
Deacon
I came to live in Alcester when I married in August 1967. I joined the Baptist Church in and was baptised on 7th July 1986. I have served as a Deacon for several years, and still enjoy being part of this great leadership team. I was elected to the Town & District Council and served the town as Mayor a number to times. I reckon this all makes me a people person. I am committed to prayer and it's great to see what God is doing in these days through His church here.
Ann Gough
Deacon
My husband and I came to live in Alcester when I was 21, just married. I worked at Maudsley for a while in bay 3. 2 years later we had a baby, and then another one 2 years after that. I never returned to work, so was really blessed. I love living in Alcester. I organised a lunch club twice a week in Malt Mill Lane for over 20 years for WRVS. I like to help out where I can. I have been a Deacon at the church for over 30 years and still am very much a part of all the new things God is doing among us.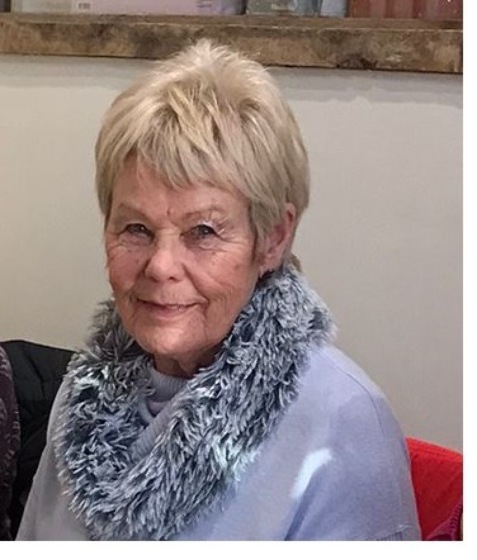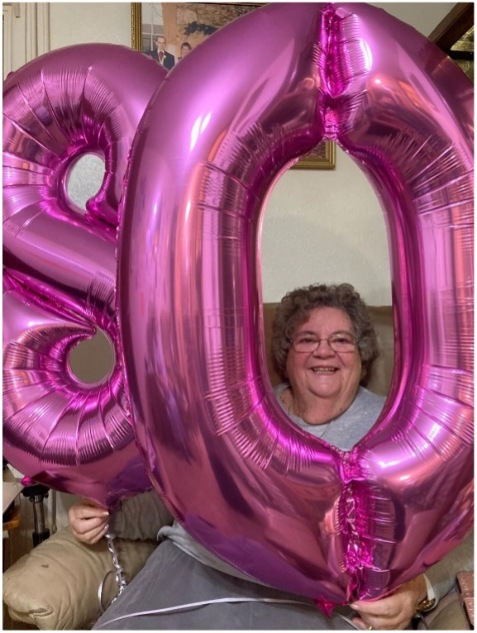 Cath Tomlinson
Deacon
I moved from Yorkshire to Alcester 6 months after getting married and soon came to love living in Alcester. I taught typewriting in schools and colleges, moving over to teaching computer office programmes when typewriters became obsolete! I still help folk out if they struggle with their computers or phones. I have a daughter and a son and four grandchildren. I play handbells as a hobby and also belong to Alcester Ladies Probus Club and U3A. Since my husband passed away I became a fund raiser for the Shakespeare Hospice. I also run a small Bereavement Group through the U3A. At ABC I help with Little Angels and the Wellbeing Café and belong to the Thursday afternoon Homegroup.
Brian Williams
Deacon
I was born in Stratford-Upon-Avon maternity hospital in 1960 and lived in Alcester for 18 years until we moved to Bidford-On-Avon. I went to the Polytechnic of Wales in 1979 where I studied Chemical Engineering to HND. From 1984 to 85 I studied HNC Refrigeration at Basford Hall College/Trent Polytechnic. From where I went to work for the UK office of a Danish Engineering
manufacturer in their Refrigeration Department. For almost 20 years I lived in London but moved back to Bidford in 2005. After 34 years and various jobs I retired in 2020. For a hobby I enjoy kayaking, cycling and also motorcycling. At church as well as being a Deacon I can usually be found at the back operating the IT and media equipment (The hammer comes in very handy for this)!