Welcome!
We are a community of believers in Christ who gather together to glorify the Lord and praise His Holy Name.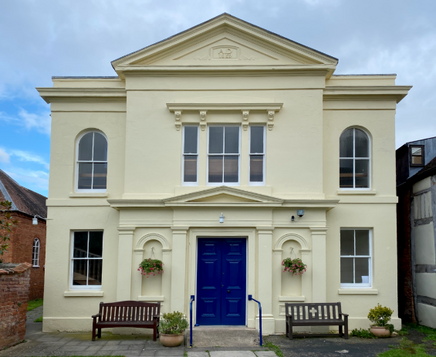 This is an inclusive church and we want to create a sense of love and acceptance in the Body of Christ that caters for young and old, single and married, divorced and widowed.
We are a friendly bunch, and we would be really pleased to meet you! We especially welcome visitors to our beautiful town.
We hold a service every Sunday at 10.30 am so why not come along? Young and old alike and families with children are always made very welcome.
9 September 2023 – the Launch of Alpha at Alcester Baptist Church
This coming September, we are hosting the well-known Alpha course here at Alcester Baptist Church. Alpha is a course designed for people who want to talk about the big questions of life – like why am I here? Is there more to life than this?
A Mesage from Our Pastor, Rev Alison Mackay
Hi, welcome to Alcester Baptist Church Website. You are most welcome here. We are a growing, caring, family church, rooted in Christ and our local community, seeking ways to demonstrate God's love right where God has placed us.
Our values reflect our heart. We want everyone to feel welcome at ABC; we strive to be brave enough listen to the Holy Spirit and not be afraid of change, making a positive impact in our local community, and beyond. We value working with other churches through Alcester Churches Together, our Town Council and local secondary and primary schools; working to make a difference and allow everyone to know "life in all its fullness".
I believe God is calling us to do a new thing in these days, to see the church without walls, to recognise everyone's value and giftings and to be the "good news" that the world longs to hear. If you are looking for a local church where you can follow Jesus and make a positive difference – you just found it!